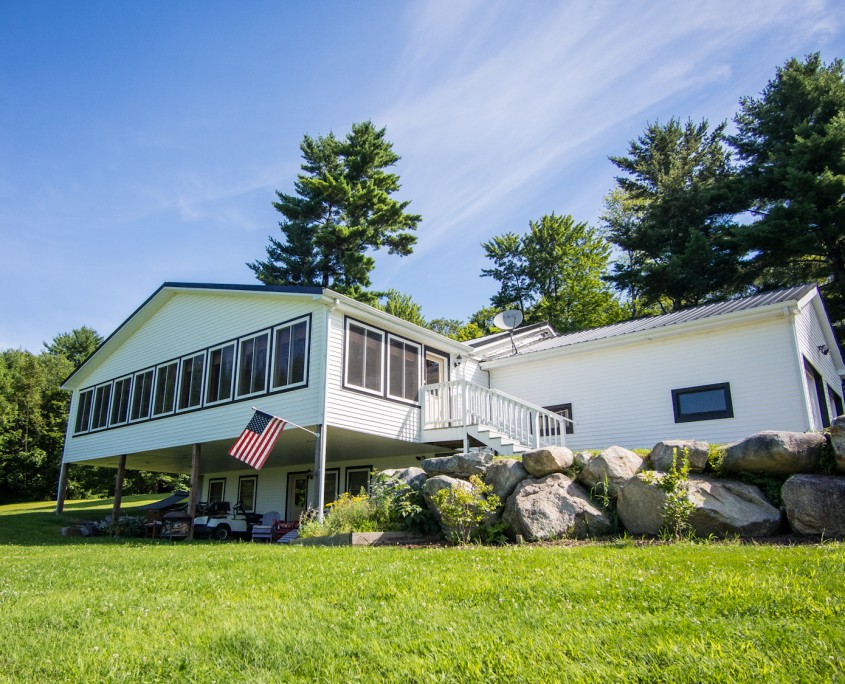 Lake Front Renovation
Addition & Renovation
When the owners purchased this former camp, it was in need of some major updating. A beautiful open concept porch with removable windows was designed and built with the Maine climate in mind. High end finishes, quality materials and unmatched craftsmanship make this lakeside getaway a superb build.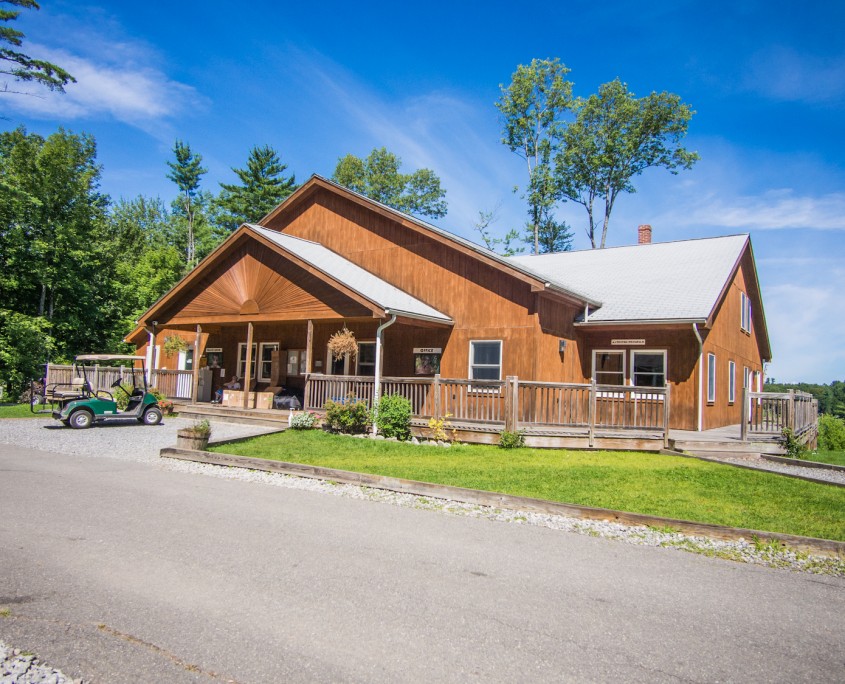 Camp Manitou
New Construction, Renovations, Additions
Our relationship with Manitou started with a simple renovation of their camp bunks. We are continually adding new construction such as a culinary arts building and a stunning office from which they run this amazing boys camp. The dining hall was also renovated to accommodate an ever-expanding group of campers.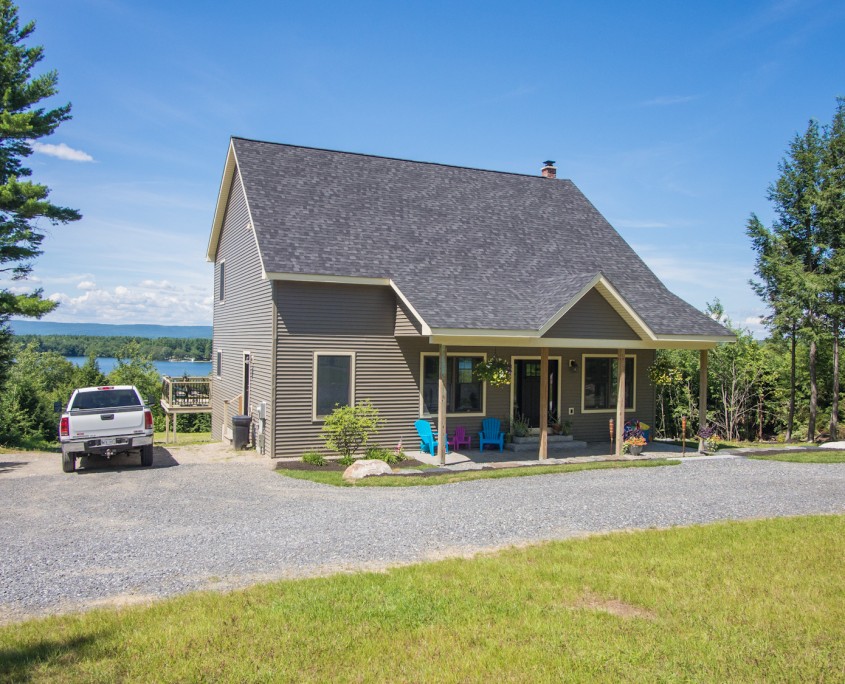 Ridge Lake Home
New Construction
This stunning home with lake views was built and designed with the client's needs in mind. No detail was left unconsidered in this 3500 sq ft, energy efficient, modern home. A 40ft by 12ft deck on the back side offers views of the lake and mountains. This project was started and completed during the winter months in order to allow the family to move into their new home in the spring.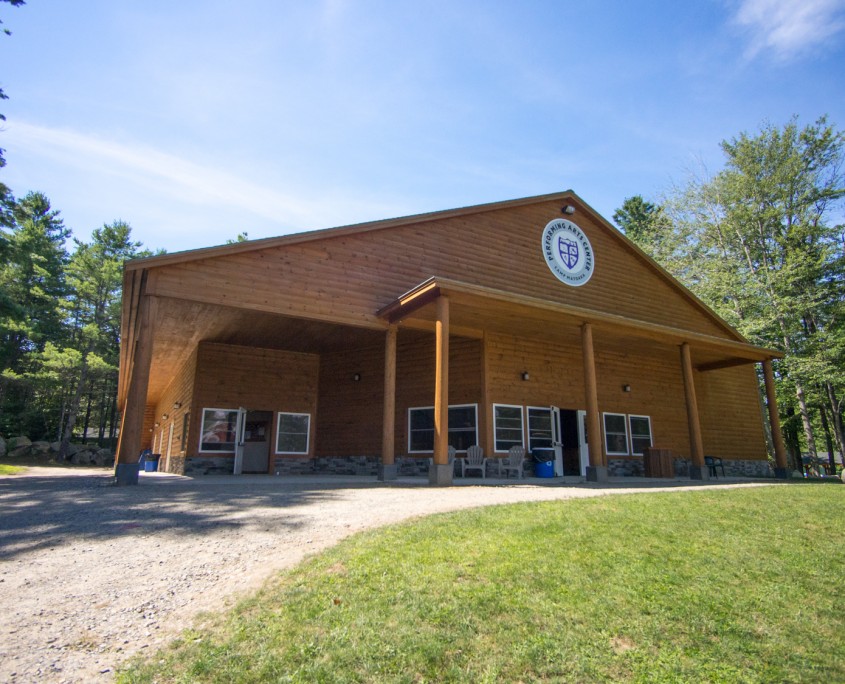 Camp Matoaka
New Construction
Our work at this all girl's camp includes this beautiful, 8500 sq ft, modern performing arts theater, maintenance and storage building and multiple camper and staff cabins. Also included, was a custom seasonal sprinkler system. All work done at this camp followed current life safety and ADA codes and requirements, which include handicap accessible bathrooms, entrances and seating within the theater.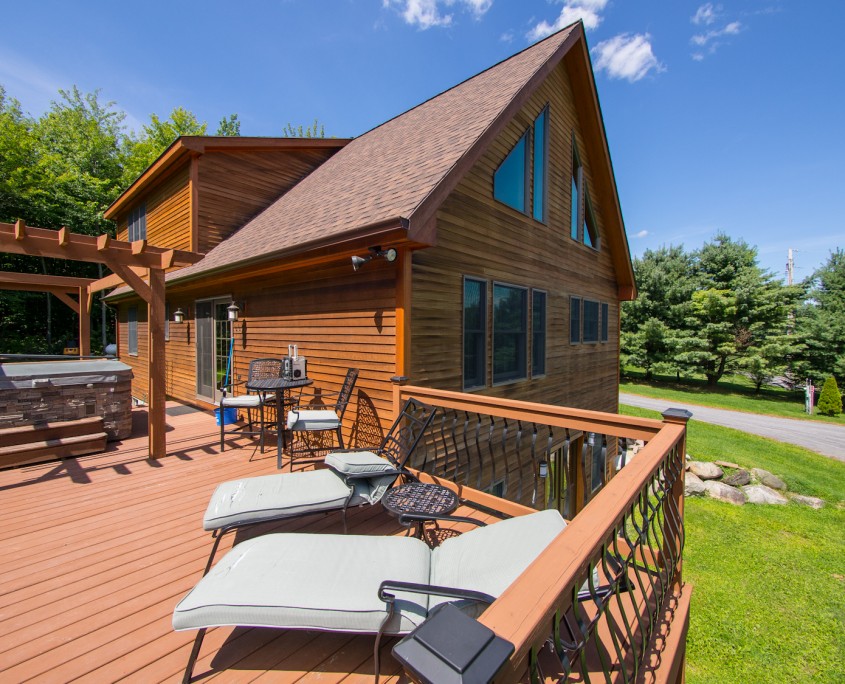 Peak Home
New Construction
After losing their original home to a fire, and having to use the current foundation, we were able to design and build an energy efficient, custom home. This home's beautiful woodwork, inside and out, and customer specific finishes have created a new home that the client loves.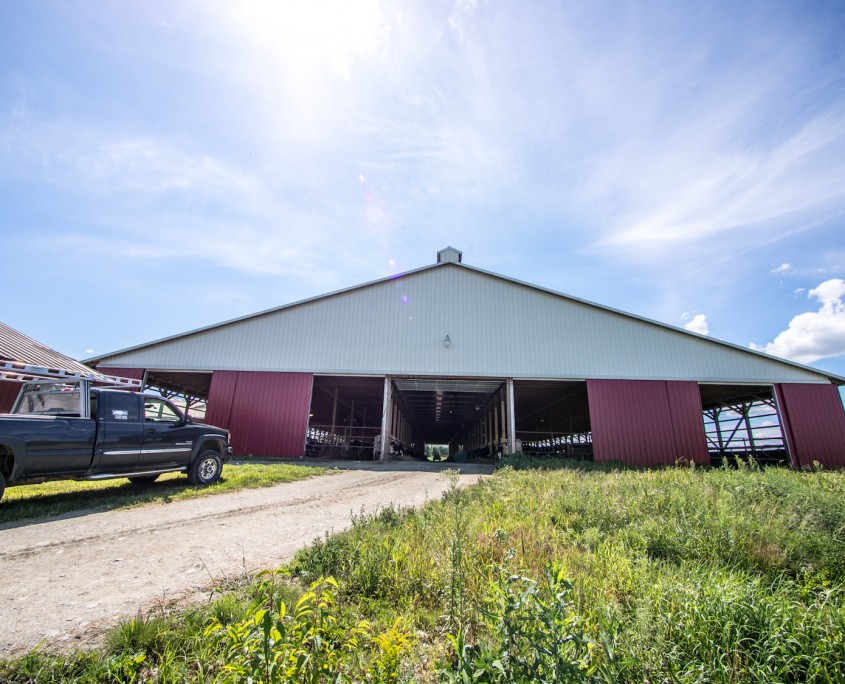 Dairy Barn
New Construction
This 300ft by 110ft modern cow barn was designed and built to meet the needs of a growing local dairy farm. The barn was completed within 6 weeks and done in two stages. The two stages of this build were due to working around the needs of the animals and a working farm. The second stage began once the existing barn was torn down. The animals were then moved in to the completed first section of the barn.